Y'all – I think I have an obsession with Johnny's! I went and it was so much fun. 
First of all, I'm 99.9% sure that I was told that you have to donate a minimum of $12,500 to be able to have direct access to Johnny's.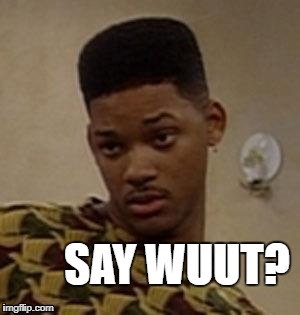 Rewind. $12,500? I realize (considering athletics) that donating this amount or more is nothing. Let's hope in 10 years, I'll be able to say, "$12,500? I got that." Easyyy. Can I insert work by Rihanna here?
Ayy.
FOOD. THE BAR. THE EXPERIENCE. Johnny's is pretty busy, but I made it through the buffet line twice! Wait, three times. Halftime, yup! Did I mention that I'm a sucker for lemonade? Unlimited refills of lemonade! Lemonade!
Iowa State fans are the best – and Hilton Magic? That's real. Johnny's adds even more excitement to the magic that's already there. I will always be proud to be a Cyclone. I hope every real ISU fan gets a chance to be in Johnny's! It's a treat!
*S
Mom and I
Josh and I
---